Australia is in the midst of a house price explosion. The median house price as of last month (December 2021) is a whopping $698,1701. First home buyers are given little to no assistance by the the current government first home buyer scheme(s) given that the full rate wouldn't apply to more than 50% of all housing purchases given the current median price. At the time of writing there are no grants available for the state of NSW with only an assistance scheme to waive government stamp duty. Even this is only up to a threshold that is woefully inadequate for the current housing market. The maximum concession is only available on houses (new or existing) at a level below the current national median price2. Pictured below is the current limits for the scheme: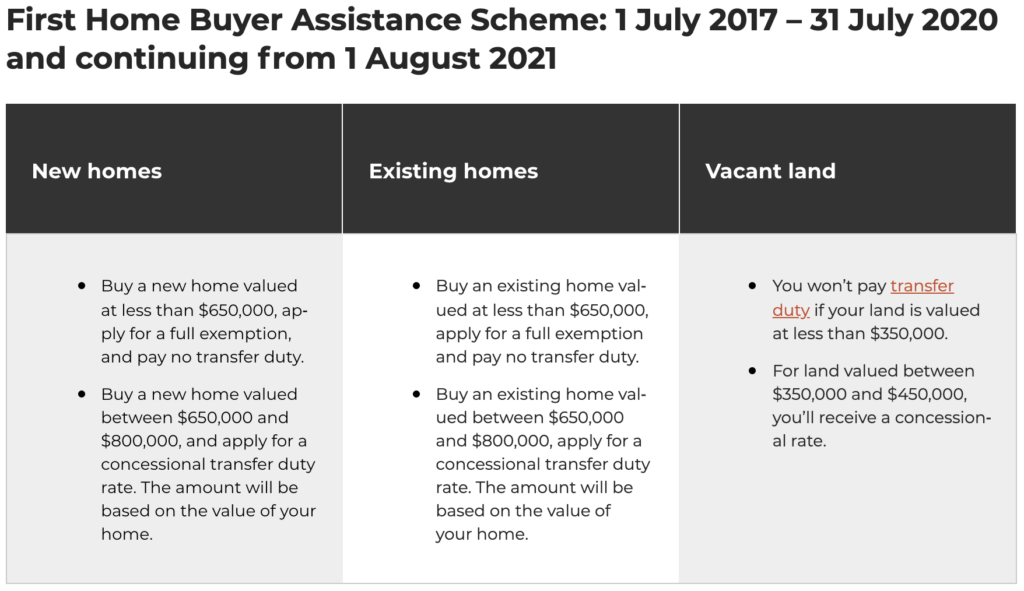 The current house price boom has many speculators pointing to the pandemic and working from home (WFH) as catalytic drivers for the current market3. Compounded by the poor housing supply and Australia's continued trend for population and industry to be packed around the major cities in each state. Working from home becoming more normalised may give a small ray of hope that a new wave of sea change (& tree change) will occur for those driven out of urban centres by the runaway sky rocketing of housing prices, hopefully maintaining their careers rather than losing them as in previous years. On to of that the median price of regional areas are being skewed by those regions that are within commuting distance of metropolitan areas, these regions having exorbitant growth out pacing that of some capital cities in the tag end of last year4. Further housing shortages due to the slow pace of new build completions created by the pandemic will only worsen the overcooked house prices. The valuation of Australian houses is amongst the highest of OECD nations and shows little sign of slowing even with interest rates set to rise. Wage growth is further trampling the dreams of first home buyers with the house price growth outpacing wage growth by 12:15.
As a layman on the outside looking to get into the property market my main gear being ground is with the extreme demand for housing is the perception that a majority of the houses on the market are being purchased by investors with equity in a portfolio of properties. This only furthers their position allowing them to squeeze any owner occupiers, especially those attempting to enter the market, out the door before entry. The long standing position of the LNP government to protect negative gearing⁶ only further incentivises investors to hold onto to properties, pouring gasoline on the already raging inferno of demand. In short housing prices will not be coming down any time soon and the government certainly isn't steering policy to help in meaningful anyway.
---
Further Information
Social Sciences put on a panel of amazing economic experts tackling this exact issue late last year.
---